Catering
Relax and enjoy the culinary delights of Mr. Grouper's restaurant in your very own villa or anywhere on the Turks and Caicos Islands. We offer full-service catering and specialize in large wedding catering or casual gatherings.
We have 3 on-site catering spaces:
Roof Top pool
Restaurant First and Second floor.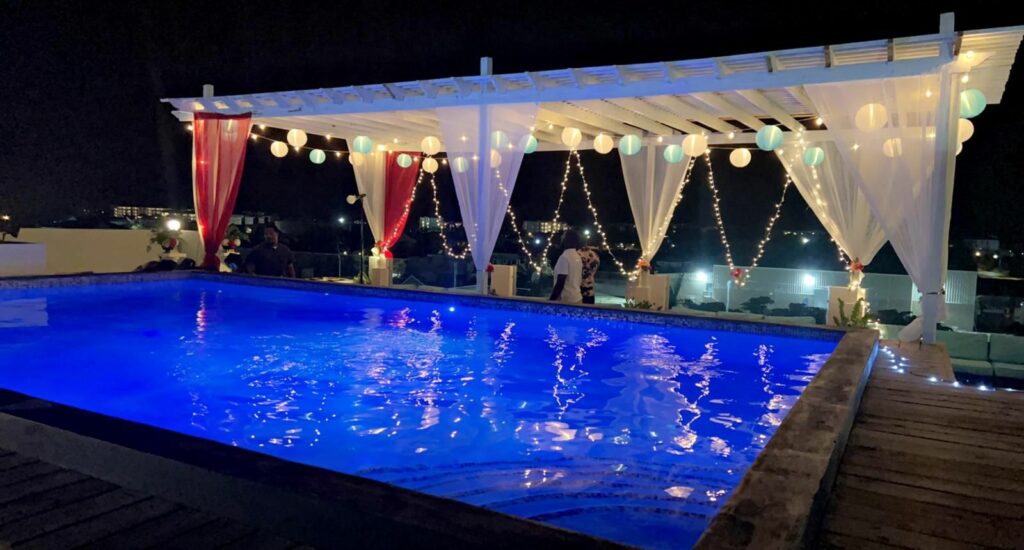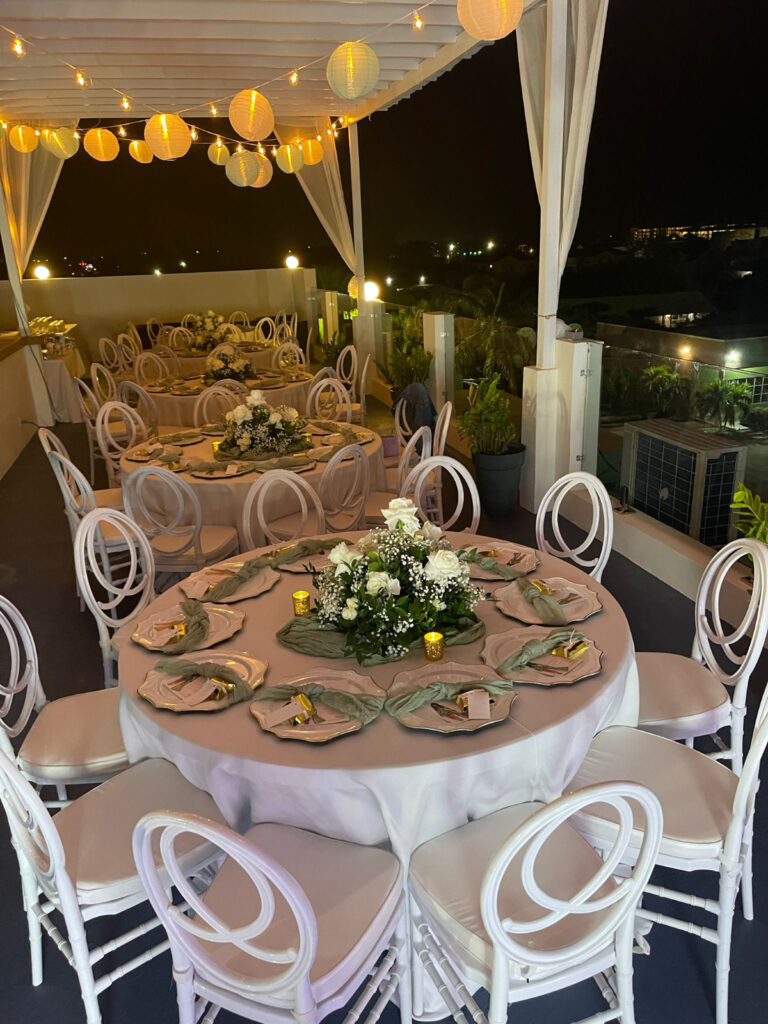 Buffet Catering Menu Options
We have amazing island-style menu with many options to choose from. An a la cart menu available upon request.
Items can be entered and changed within options.
Pass around menus for cocktail parties are also available open request.
Menu option 1 (4 side selection)
Blackened Cajun Salmon
Garlic butter lobster tails
Garlic herb sauteed shrimp
Grilled chicken breast
Smoked honey BBQ ribs
Menu option 2 (3 side selection)
Bone in Jerk Chicken
Blackened Grouper Filet
Island style bone in Bake Chicken
Curry Shrimp
Menu option 3 (3 Side selection)
Grill snapper Filet / Whole
Caribbean Jerk Pork chops
Barbecue chicken
Menu option 4 (3 side selection)
Mr. Grouper famous Coconut Crusted Grouper
Jerk Lobster tails
Oxtail
Grilled Salmon
Menu option 5 (4 side selection)
Rib-eye steak
Grilled Lobster
Coconut Grouper
Jerk Chicken
Menu option 6 (3 side selection)
Coconut Curry Lobster
Whole Fried Snapper
Blackened Chicken Breast
Sides
Scallop Potato
Garlic Her Mash Potatoes
Peas & Rice
Sweet Fried Plantain
Garden Salad/ Ceasar Salad
Tropical Coleslaw
Sautee Veggie
Mac & Cheese
Potato Wadge
Garlic Butter White Rice